Instructors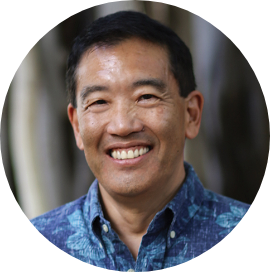 Les Kondo
In April 2016, Les Kondo was appointed by a joint session of the Hawaii State Legislature to serve as State Auditor for a term of eight years. Prior to his appointment as the State Auditor, Mr. Kondo was the Executive Director and General Counsel of the Hawaii State Ethics Commission. The Hawaii State Ethics Commission administers and enforces the State Ethics Code, which applies to over 70,000 state employees and officials, including state legislators, and the State Lobbyist Law. Mr. Kondo previously served as a member of the Hawaii Public Utilities Commission, which regulates public utilities including Hawaiian Electric Companies and Kauai Island Utility Cooperative. He was formerly the Director of the Office of Information Practices. In that capacity, Mr. Kondo was responsible for administering Hawaii's Sunshine Law and public records law. Prior to 2003, Mr. Kondo was a litigation attorney in private practice. He also served as a law clerk to Chief Justice Herman T.F. Lum of the Hawaii Supreme Court.
Mr. Kondo received a Juris Doctor degree from the William S. Richardson School of Law at the University of Hawaii and a Bachelor of Science degree in Industrial Engineering from Northwestern University.
Les Kondo: APIPA 2022 Course Listing
Time Zone: Change
Meet the Instructors
Find out more about the 2022 APIPA Instructors...