This Course Will Start in...
Plenary Session
13
Accountability and Auditing: Panel presentations by APIPA Member Offices + Plenary Closing Remarks
Drummond Kahn
4 hours
1:00 p.m. - 6:00 p.m.
2022\09\01
Course Description
The closing plenary will feature short presentations and a panel discussion with APIPA member offices.  These presentations and discussion will highlight examples of current work and provide a template for next steps for accountability and auditing in the region.  Graduate School USA instructor, Mr. Drummond Kahn, will facilitate the session.
Regina (Boat) Rehabilitation Project Audit (Republic of Palau, Office of the Public Auditor)
Port Authority of Guam, Back Wages Series, Part B (Guam Office of Public Accountability)
CNMI Medical Referral Office (Commonwealth of the Northern Mariana Islands, Office of the Public Auditor)
Chuuk State Election Commission: Improvement Needed in Compliance with Financial Regulations & in Conduct of the Election (Office of the Chuuk State Public Auditor)
Performance Audit on Cash Receipts & Disbursements of Nett District Government (Pohnpei Office of the Public Auditor)
Audit of the Customs Division (Republic of the Marshall Islands Office of the Auditor-General)
Performance Audit on the Kosrae Department of Health Services Procurement Practices, (Office of Public Auditor, Kosrae State Government)
American Samoa Government Election Office Performance Audit 2021 (American Samoa Territorial Audit Office)
Audit of FSM Petroleum Corporation: Deficiencies Noted Reflect Need to Improve Enterprise-Wide Risk Management (Federated States of Micronesia National Office of the Public Auditor)
Closing Ceremony
What You Will Learn
Understand recent audit and accountability examples from APIPA member offices
Describe key accountability approaches for current and future work
Review next steps for accountability and auditing among APIPA member offices
Who Should Attend?
APIPA conference sessions are intended for island government accountability professionals. Audit, budget, finance, accounting, and related management and staff members will find interest and value in this presentation.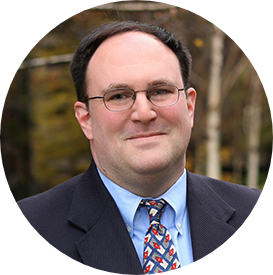 INSTRUCTOR
Drummond Kahn
Portland, OR
Drummond Kahn serves on the faculty of the Graduate School USA, training auditors and financial managers in the U.S. and overseas. Since 1990, Mr. Kahn served in federal, state, and local government auditing positions.
READ MORE

Join Us for the APIPA 2022 Virtual Conference.
The 33rd annual APIPA Conference will take place virtually from August 28 - September 01, 2022.
REGISTER NOW!
Contact the APIPA 2022 Secretariat if you have any questions or concerns about this year's conference.
CONTACT US